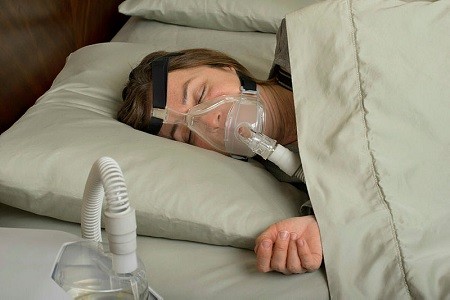 Obstructive sleep apnea syndrome (OSAS) is an an underdiagnosed chronic disease characterized by recurrent episodes of apneas and hypopneas during sleep, associated with repetitive episodes of intermittent hypoxemia, intrathoracic pressure changes, arousals, and excessive daytime sleepiness. OSAS is considered as risk factor for cancer. Patients with untreated OSAS are at significantly increased risk of cardiovascular, metabolic, neurocognitive disease and motor vehicle accidents (MVAs). The European Commission recommended mandatory testing for OSAS, before a driver's license is granted or renewed.

This collection provides the newest research, comprehensive background information and up-to-date information on obstructive sleep apnea syndrome.
Call for papers: If you wish to submit your manuscript on obstructive sleep apnea syndrome (OSAS), please follow the instructions and submit your manuscript in Editorial Manager. Please select the thematic series upon submission.