Obstructive sleep apnea and comorbidities: a dangerous liaison
Multidisciplinary Respiratory Medicine
2019
14:8
Received: 21 November 2018
Accepted: 20 January 2019
Published: 14 February 2019
Obstructive sleep apnea (OSA) is highly prevalent in the general population, and occurs at all ages [1]. OSA is characterized by collapse of upper airways during sleep with ineffective respiratory efforts, intermittent hypoxia and sleep disruption. Continuous positive airway pressure (CPAP), mandibular advancement devices, and upper airway (UA) and maxillo-facial surgery are therapeutic options that prevent UA closure during sleep, CPAP being the gold standard for moderate-severe OSA. The typical OSA patient is overweight or obese, sleepy in passive situations or while driving, and often affected by systemic hypertension, type 2 diabetes, and dyslipidemia [1].
The frequent association of OSA with metabolic and cardiovascular diseases has been recognized since the early studies, but the role of OSA as an independent risk factor has long remained controversial due to the presence of powerful confounders, such as hypertension and obesity [
2
]. Interest in the role of comorbidities in OSA has grown in the last decade, as shown by the rising number of publications on the topic (Fig.
1
). This review will examine some epidemiological aspects of comorbidities in OSA, and summarizes the current state of the art on the most frequent comorbidities encountered in clinical practice in OSA patients.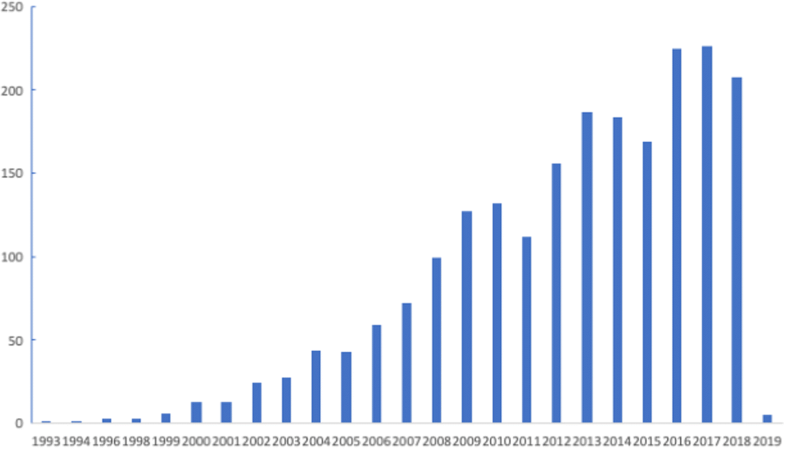 (1)
Division of Respiratory Medicine, Biomedical Department of Internal Medicine and Medical Specialties (Di.Bi.M.I.S), University Hospital Paolo Giaccone, University of Palermo, Piazza delle Cliniche, 2, 90100 Palermo, Italy
(2)
National Research Council (CNR), Institute of Biomedicine and Molecular Immunology (IBIM), Palermo, Italy
(3)
Clinic for Pneumology und Allergology, Center of Sleep Medicine and Respiratory Care, Bethanien Hospital, Solingen, Germany